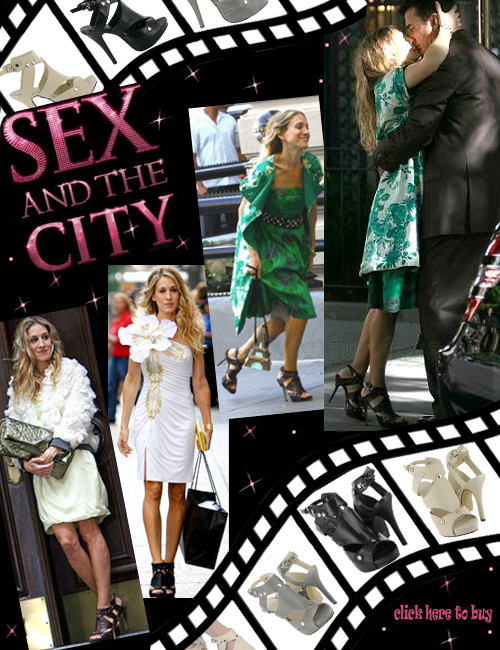 Totally fierce! Totally stylish! Totally Fabulous! Totally Must Have! Carrie Bradshaw rocked out these Christian Dior Extreme Cutout Sandals in the recent Sex and the City Movie, making them the MOST WANTED Gladiator sandals to date. ET Online reported that Sarah Jessica Parker went through almost 81 wardrobe changes for the movie and wore the Dior shoes a stunning 5% of the film. This makes these pumps a Must Have at the top of our list. Everyone is so in love with this peep toe Dior Extreme gladiator platform sandals that they are sold out everywhere!
Luckily, for you fashionistas, we have stocked this line just for you at
www.MakeMeChic.com
. They wear just like the Dior Extreme shoe, with many alternate embossing and colors, but best of all, they come with a bargain price!! Make your extreme look come together today!